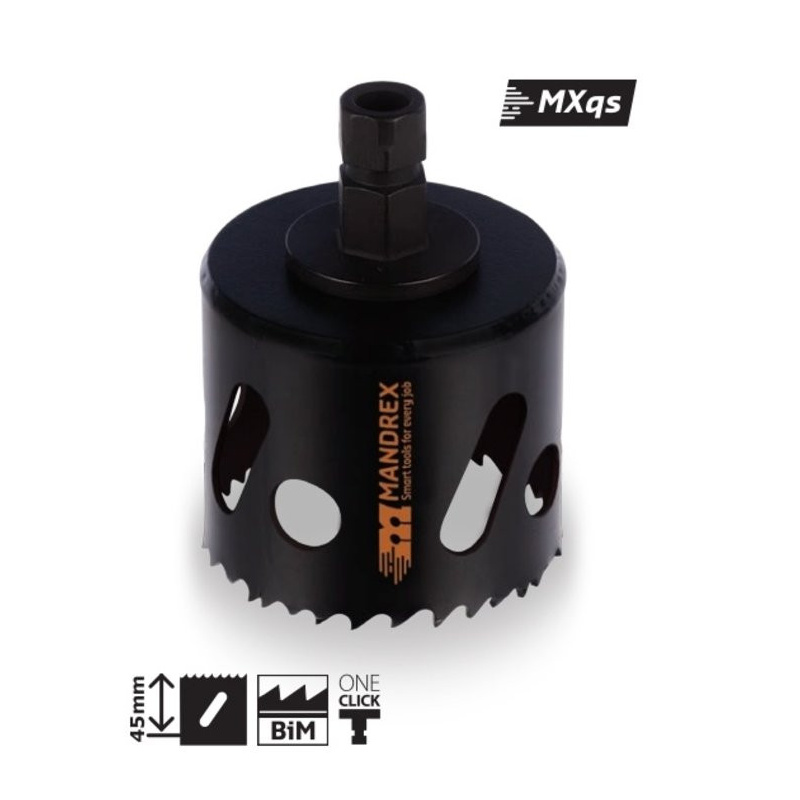 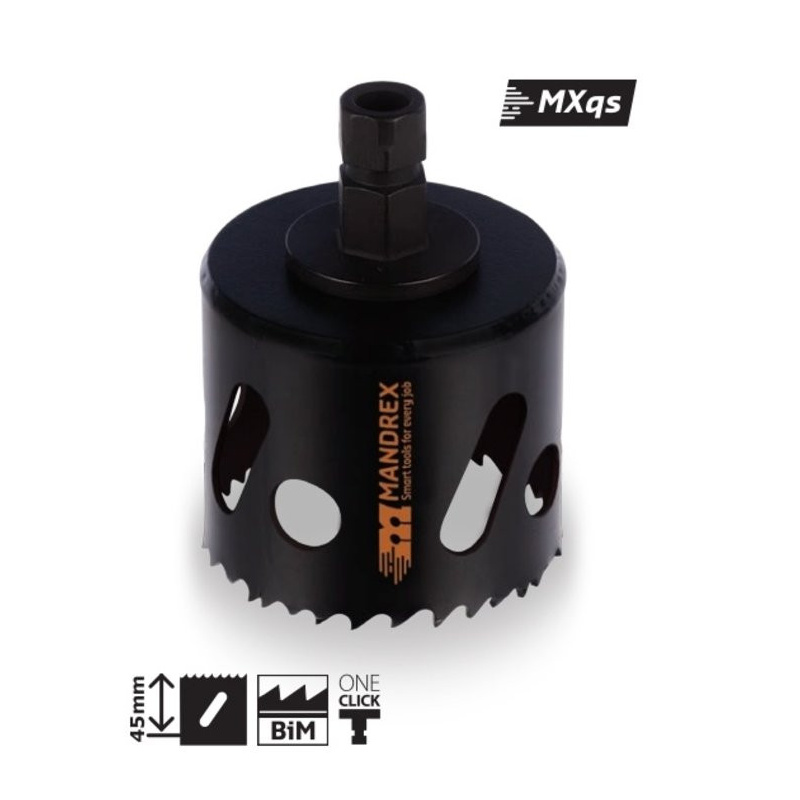 
BI-METAL EasyXcut M3
Bi-metal M3 Hole Saws with vario-pitched teeth for applications where fast cutting and low price are the main challenges. Executed with unique ejection holes for extra chip release and weight reduction. Our special tooth geometry provides the smoothest cut, requiring less feed pressure.
FEATURES

● 4/6 variable teeth for clean edges
● Smooth cutting with minimal heat build up
● Cutting depth 45mm (1-3/4") for deeper holes in one pass
● Maximum clearance of chips thanks to the wide slots
● Suitable for use in electric and battery powered tools
Suitable for:
Acrylic, Aluminium, Brass, Carbon steel, Chipboard, Epoxy, Iron, Laminate, Laminated board, MDF, Metal pipe / profile, Mild Steel, Non ferrous, Oriented Strand Board (OSB), Plastic, Plastics (o.a. PVC), Plywood, PVC, Reinforced plastic, Soft wood, Wood, Wood & Plywood, Wood with Nails
No customer reviews for the moment.